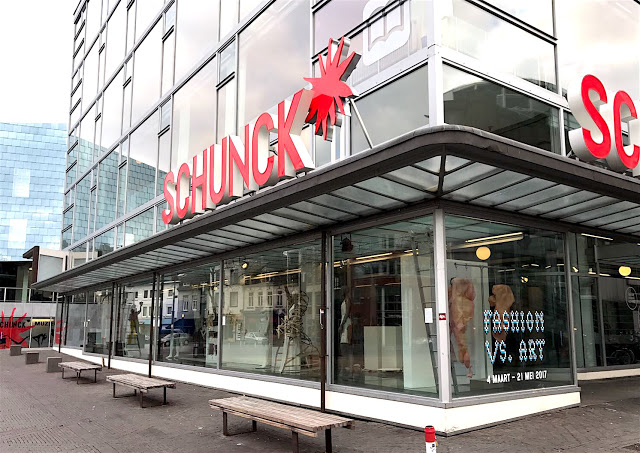 4 March –  6 August2017
Location: SCHUNCK* Glaspaleis, Shop Window (Bongerd 18, Heerlen)
FASHION VS. ART exhibition at SCHUNCK* in Heerlen is curated by FASHIONCLASH and organized in collaboration with SCHUNCK*, this multidisciplinary exhibition questions the relationship between fashion and art.
The multidisciplinary FASHION VS. ART exhibition displays a selection of work by fashion designers who in their own practice question and challenge the boundaries of fashion as a form of art. With their playful and innovative approach to fashion they stimulate our imaginary world and question our perception. They make you ask yourself: Is it art or is it fashion? 
"If you ask me if fashion is art, then I would answer 'YES'. I believe that everything in this life is art.
Art is in fact energy, its hanging somewhere in the air and sometimes you can pick it up, sometimes not" – Jade van der Mark.
 My designs are based on my paintings. The paintings and the fashion go hand in hand. I get inspired by the way of thinking and moving of our society, I want to translate this into my textiles and paintings" – Jade van der Mark