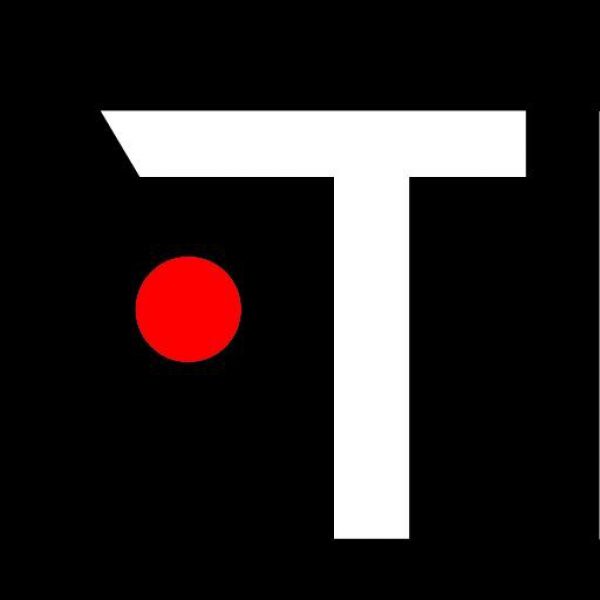 Van der Mark, now based in London, uses cities and crowds as a source of inspiration, her large-scale portraits highlighting issues of overpopulation, isolation, greed and oppression. Playful but profound, her paintings make the mundane vibrant and beautiful, with an edge of melancholia.
Thick coats of oil paint and the use of bold and abstracted colour palettes convey a sense of sculptural depth, amplifying their gravitas. As each layer may take up to a week to dry, van der Mark's paintings are the result of a laboured process lasting up to eight months. Attention to texture is crucial to the artist's practice as a whole, which combines painting with an education in fashion,. A self-taught weaver, she weaves her paintings into elaborate and distinctive items of clothing, works of art in and of themselves, which saw her awarded the Dutch Fashion Award for Milan Fashion Week 2016.
Set in decontextualised city spaces, van der Mark's paintings speak to an overwhelming sense of disconnect that resonates globally. Works created in early 2020 depict crowded scenes, where figures are frozen in the chaos of rush hour, their stress and exhaustion evident in their expressions. Works created during the lockdown instead turn to empty spaces, the absence of crowds, and the disconnect that arises as a result of social distancing. Others recount a society in lockdown, with surreal depictions of supermarket queues, and voyeuristic views of figures isolating inside apartments. The works juxtapose with those created pre lockdown, forcing viewers to reflect on how significantly city life has changed, and asking them not to recall the chaos with rose tinted glasses.
Van der Mark comments, "While lockdown has forced us into physical isolation, we were already isolated in modern society. Travelling the cities of the world, I've noticed that no matter the size of the crowd, people are isolated. Lockdown has highlighted this, but it's also given us the gift of realising the loss of our connection to each other. I hope my paintings remind the viewer that whether in a crowd or alone, we do have a connection, and it is vital for us all to remember and nurture it."
We're All Human runs at Pi Artworks from 5 – 12 December 2020
Original link of the article: https://www.trebuchet-magazine.com/jade-van-der-mark-were-all-human/