Numero Magazine The Netherlands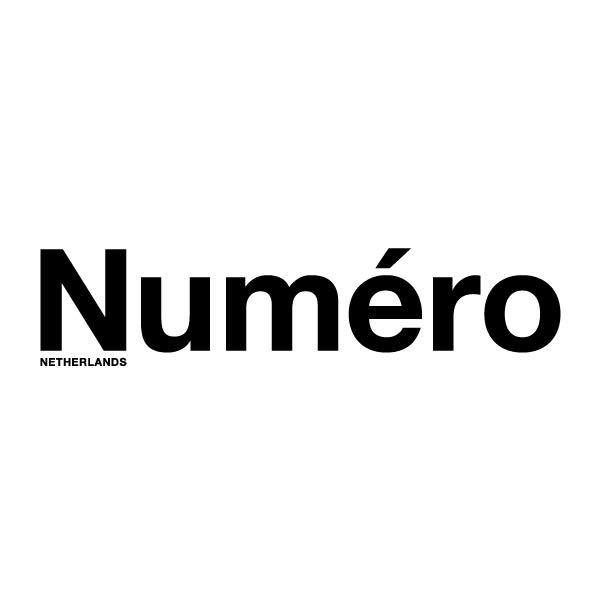 Jade van der Mark will exhibit a new body of work in a solo show in London in December, which explores contemporary society, both before and after the coronavirus pandemic, and examines the dichotomy of crowds and human intimacy.
Dutch painter van der Mark, now based in London, uses cities and crowds as a source of inspiration, sketching in the heart of the capital and documenting the vibrancy of urban life. Her large-scale portraits of cities' inhabitants highlight issues of overpopulation, isolation, greed and oppression, while through colourful and lively figures her works remind us of our shared humanity. Playful but profound, her paintings make the mundane vibrant and beautiful, with an edge of melancholia.
Thick coats of oil paint give life to monumental textured canvases, rich in detail and complexity and majestic in size. The use of bold and abstracted colour palettes conveys a sense of sculptural depth, amplifying their gravitas. As each layer may take up to a week to dry, van der Mark's paintings are the result of a laboured process lasting up to eight months. Containing multiple stories, which over the course of completion have been altered or painted over, her works unveil hidden narratives that encourage deeper reflection.  
Diving into diverse identities, van der Mark reveals a vast network of personal stories that share the same spaces but lack connection. Colourful figures are representative of the artist's belief in a shared humanity. 
Set in decontextualized city spaces, van der Mark's paintings speak to an overwhelming sense of disconnect that resonates globally. Works created in early 2020 depict crowded scenes, where figures are frozen in the chaos of rush hour, their stress and exhaustion evident in their expressions. 
We're All Human, for example, presents a densely populated crowd sprawling across a wide canvas, measuring over four meters in length and almost three in height. What seem like hundreds of city dwellers, distinguished through lively clothing and colourful faces, move across all directions. With almost no negative spaces between them, individuals remain fully engrossed in their own worlds, often shielded by phones, headphones and masks.
Works created during the 2020 lockdown, instead turn to empty spaces, the absence of crowds, and the disconnect that arises as a result of social distancing. Others recount a society in lockdown, with surreal depictions of supermarket queues, and voyeuristic views of figures isolating inside apartments. The works juxtapose with those created pre lockdown, forcing viewers to reflect on how significantly city life has changed, and asking them not to recall the chaos with rose tinted glasses. 
Works such as Judgementand Greedare influenced by the artist's fashion background, and depict the materialism, and harsh elitism of the fashion world. The figures in Greed queue frantically to get into a large Louis Vuitton store, while Judgementtransports viewers to the front row of a catwalk, where haughty influencers and celebrities scrutinise parading models. 
The attention to texture is crucial to van der Mark's practice as a whole, which combines a passion of painting with an education in Fashion, obtained at the Royal Academy of Arts in The Hague. A self-taught weaver, she weaves her paintings into elaborate and distinctive items of clothing, works of art in and of themselves. During Milan Fashion Week 2016 she was awarded the Dutch Fashion Award for her exceptional designs.
One of the most exciting young artists to come out of the Dutch art scene, van der Mark was born in the town of Bergen, often regarded as an artists' town due of its remarkable natural light. Home to the Bergen School of painters in the early 20thcentury, Bergen has been referred to as the birthplace of Dutch expressionism. 
Van der Mark spent lockdown at her home in Amsterdam, and feels the coronavirus pandemic has forced us all to slow down, in a way that was highly necessary in our fast paced society. Used to painting in isolation, she has used this time to reflect on the way the virus has simultaneously bought society closer by affecting everyone, but also torn us apart as a result of social distancing.
Van der Mark comments,  "Whilst lockdown has forced us into physical isolation, we had all become more isolated in modern society. Moving around the world, and in cities such as Amsterdam and London, I've noticed that no matter the size of the crowd, people still seem, and are, isolated. Lockdown has highlighted this, but it's also given us the gift of realising the loss of our connection to each other. I hope my paintings remind the viewer of this, whether in a crowd or alone, that we do have a connection, and it vital for us all to remember and nurture this connection."
Van der Mark has showcased her work widely in the Netherlands and internationally, exhibiting in Amsterdam, Brussels, London, Dubai and Milan. These include a 2018 solo show at ING Headquarters in Amsterdam and participation in Salone Mobile Design Week in Milan in 2016.
Jade Van der Mark's solo show will open in London in December 2020. 
Original link of the article: https://www.numeromag.nl/jade-van-der-marks-new-work-highlights-transformation-city-life-face-covid-19-pandemic