Young Female Artists on the Rise
We made a selection of 5 exciting female artists to watch who are exhibiting at Art Basel Miami Beach and Untitled Art. As this is just a small selection of the excellent artists represented during Miami Art Week 2022, we encourage you to explore all the participating art fairs and the other exciting artists on view. There are a lot of special programs and performances aimed at new perspectives and diverse voices and many emerging artists who will be making their mark on the art world in years to come.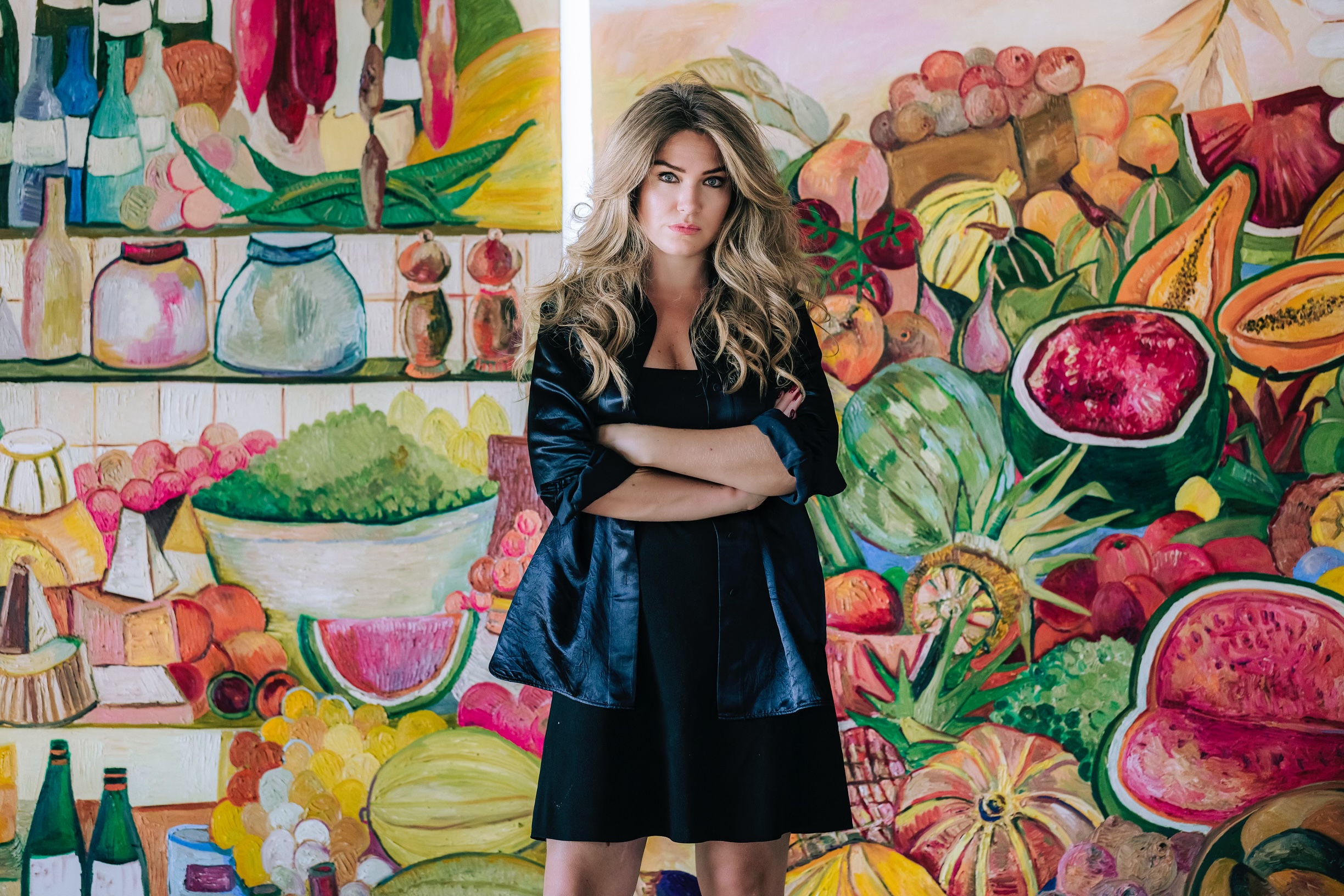 Jade van der Mark at Untitled Art
Dutch artist Jade van der Mark grew up in the Dutch village of Bergen, the artist colony where the Bergen School of Artists developed between 1915 and 1925. She was nine years old when she exhibited her first paintings in the goat stables of the little farm where she lived. After studying Textile & Fashion at the Royal Academy of Fine Arts in Den Haag, Van der Mark worked in the fashion industry with designers such as Viktor & Rolf. She was awarded the Dutch Fashion Award at the Milan Fashion Week in 2016 for her unique paintings which she turned into wearable items of clothing. Van der Mark studies the vibrancy of urban life and creates large-scale portraits of city dwellers, always tracing the human connection between people from all walks of life. Topics like overpopulation, mass consumption, diversity and the fast-paced nature of daily city life are all imbued in her paintings. As someone who has seen the fashion world from the inside, her paintings often make reference to more problematic sides of this glamorous and consumer-driven world.
Van der Mark works with thick coats of oil paint on her monumental canvases, using bold colors and creating a sense of depth that is almost sculptural. Each layer can take up to a week to dry, meaning she works on some of her canvases for up to eight months. At Untitled Art during Miami Art Week, Van der Mark will show 12 artworks in a solo show with Ronchini Gallery.
Read the full article here: https://magazine.artland.com/miami-art-week-2022/