Masterly, The Dutch in Milano, 2017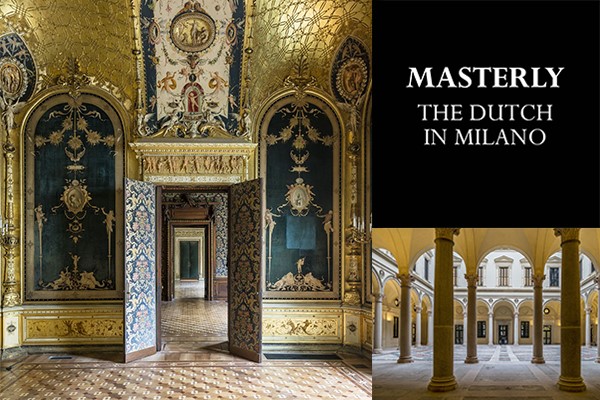 Following the example of Meesterlijk, the main design and artisans' fair in Amsterdam, Masterly will be organised in Milan next April. This fair also focuses on design and artisanship, and the presentations will follow the motto 'The Dutch in Milano', a direct reference to the established concept of Dutch Design. Monum have been invited to participate, and we are honoured to do so. To be able to represent the Netherlands with our design is fantastic, especially with our two innovative urns.
Masterly, the Dutch in Milano connects to – or rather, is part of – the international furniture and design fair Salone del Mobile '16. This is a leading fair that attracts visitors from all over the world. Many visitors combine the fair with the countless activities in the city centre of Milan. It is a true festival of meet and greet. For that purpose, the curator of Masterly, Nicole Uniquole, has organised the show to be held in the beautiful Palazzo Francesco Turati in the 5VIE art and design district, the hot spot of Milan. There will be plenty of press attraction, support of the Dutch embassy and IT Chamber of Commerce for the matchmaking programme.
Jade van der mark, showed her artpiece in the etalage of the Beautiful Palazzo Francesco Turati, curated by Nicole Uniquole.
Titled Masterly – The Dutch in Milano Dutch designers, artisan producers and design agencies present themselves in the centre of Milan.
At the fascinating Palazzo Francesco Turati the Dutch pavilion arises again with the best design and artisan craftsmanship the Netherlands has to offer.
Excellent Dutch design, fashion and photography has soul and its own identity.
The pavilion functions as a close unity with two distinguished pillars.
In the historic spaces of the Palazzo, historic and contemporary design melt into a breath taking exhibition.
At the contemporary spaces of the Palazzo, Dutch companies and top designers who hold high the banner of artisan craftsmanship and fine design are represented.
During the Salone del Mobile the Dutch pavilion is a beacon of sublime design, quality, artisan craftsmanship and innovation. Joined forces that draw attention and publicity with the museum exhibition and presentations that strike at the design Mecca Milan.