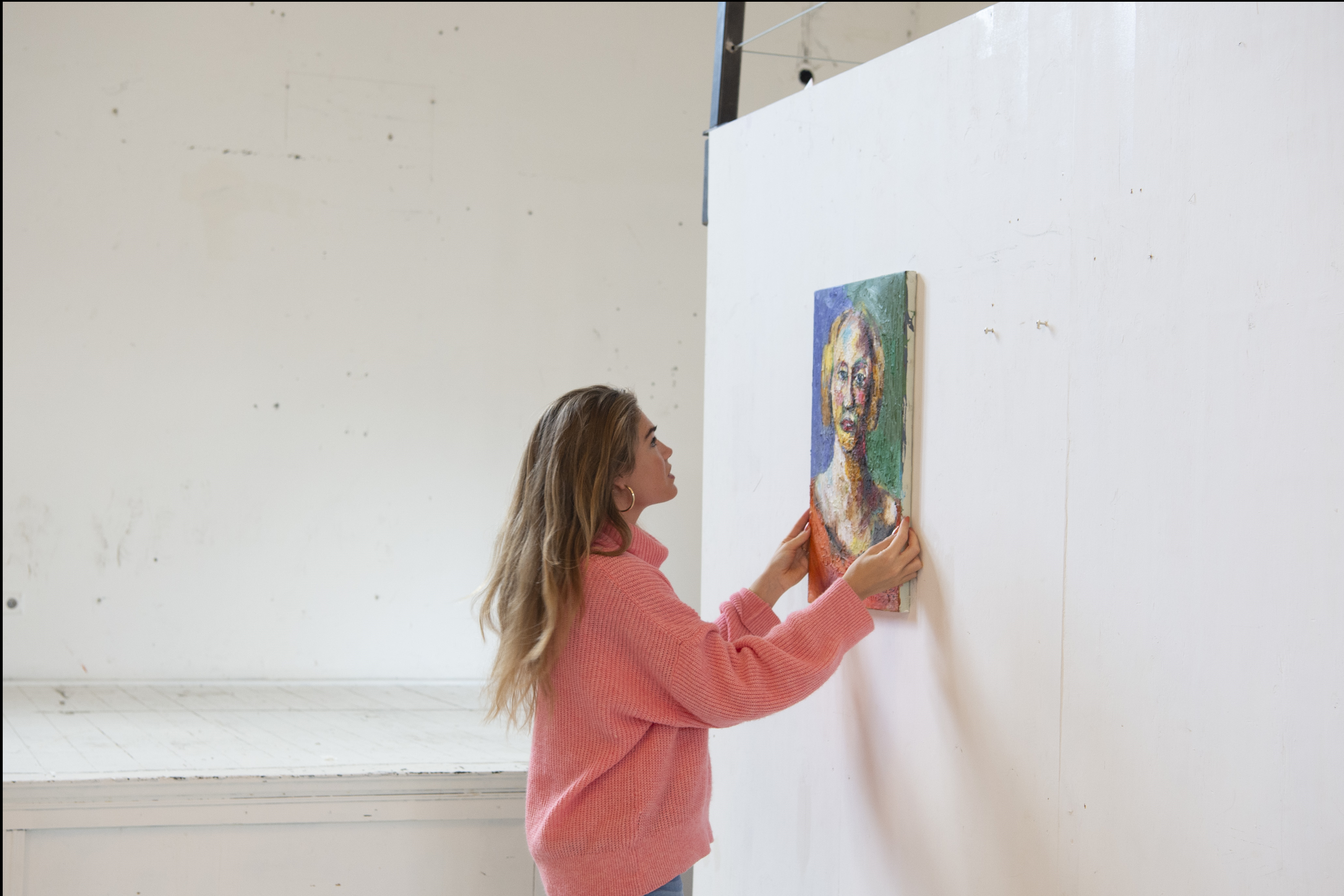 When Jade van der Mark started her career, she started with Fashion design at the Royal Academy of Arts.

In 2015 she participated at the Salone Mobile Design week in Milan and in 2016 she won The Netherlands Fashion award in Milan, during Fashion week. After the award, she started the brand "Statement made by Jade." This brand is a combination between Painting and Fashion, this collection will be launched soon on the website.
Jade van der mark is working on a series that play with perspective and value of fashion and art. She has been working on this now for two years. 
Jade van der mark showed work in The Netherlands, Brussels, Milan, London and Dubai. The combination between fashion and painting makes the work unique. The handicraft is a very important aspect of the designs made by Jade. 
All the designs are made by superior quality products, different weave and embroidery techniques and patience. Simply because the art and fashion world is in such a fast pace, there is almost no time for personal touch.
The mission of  Jade van der Mark in this industry is to focus on every product that she makes, humanity and to give attention to this fast paced art and fashion industry.  
Jade van der Mark is sitting in her studio in Amsterdam and she patiently explained how she started to paint when she grew up on a farm with two geese, in the North of the Netherlands "Bergen."
She grew up with art from a very young age, "It's something that's part of my life, my paint tubes are my friends and my canvases are my words. They are a scream for society, my life lessons, my inner part. For me painting is an attempt to be understood, to survive in this world, a lifestyle helping to stay true to myself.
"Painting is strongly connected with who I am, its functions as a mirror to myself and to my audience.